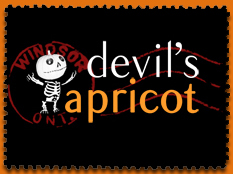 Windsor Public Library
It has been my great pleasure to work at, and blog on behalf of, Windsor Public Library for the last year. My first real job was at that very library, the downtown Central Branch at 850 Ouellette, from 1982 to 1986. When I reluctantly left (albeit to spend the summer working at the AOK Bildungszentrum in Sarstedt, West Germany), I was working in the WPL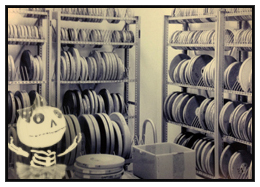 Film Centre. Film as in 35mm films. The kind teachers came to borrow, sometimes along with projectors, that we had to splice to repair. The walls were lined with cannisters.
I have missed the place ever since I left and am thrilled to have had the privilege of working at Central once again, at least for a year. Yesterday my contract ended and, again, I left reluctantly (this time to spend the winter in Windsor).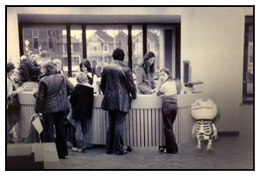 The Central Branch of Windsor Public Library is the only building having a similar nostalgic scent approximating that of the old Riverside Library, in which I grew up. I loved it there (both at Riverside and at Central). I will miss Central Branch and I will miss many, many co-workers and even some patrons I came to know.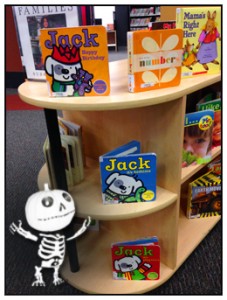 Below are some (okay, below are many) of the blog posts I wrote during the past year (in reverse date order). Cliquez-vous and be amazed at the ever-expanding resources and services, both in-branch and online, offered at the ten branches of Windsor Public Library!
Why Sign Up For The WPL eNewsletter? A Few Reasons…
Essex County Genealogical Society Meetings In March, April, May, And June
Upcoming Programming At The Lab
Ontario Heritage Week: February 17-23
Coming Soon To WPL: World's Largest Newsstand!
February 15 Is National Flag Day Of Canada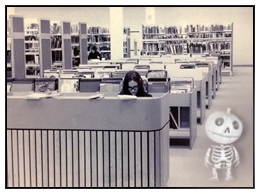 Shirley Temple Black ~ 1928-2014
Sochi Winter Olympics Begin Today
50 Years Ago Today: Beatlemania USA
Happy Lunar New Year Of The Horse
February Is Black History Month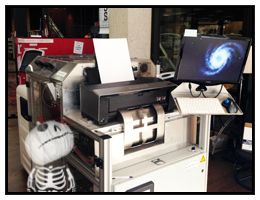 Philip Seymour Hoffman ~ 1967-2014
This Cool Shall Pass or 73 Ways (more Or less) To Kill The Chill
Computer Courses At Windsor Public Library
Monday, January 27, Is Family Literacy Day
WPL And LeeLee Hats…warming Babies' Heads One Hat At A Time!
WPL Continues To Expand Its Database Collection
January Meeting Of Essex County Branch Ontario Genealogical Society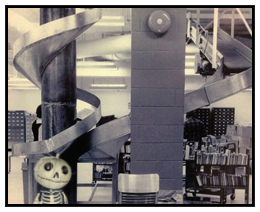 How To Celebrate The Birthday Of Sherlock Holmes
WPL Adds The eReading Room For Kids To Its Digital Collection
See And Be Seen: Winter Driving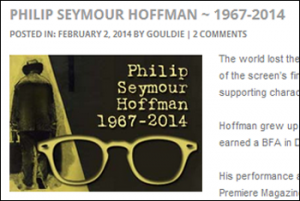 How To Write, Publish, And Sell A Book
Instant Access To Holiday Movies And Television On hoopla digital
Life-sized Candy Land At Riverside Library On December 27
2013 Holiday Hours At Windsor Public Library
Hip, Hip, Hooray…world Television Day! Celebrate With hoopla!
Freegal Performing Major Upgrade To Its Database Servers
You're Invited To WPL Central Branch 40th Anniversary At 850 Ouellette
WPL Hosts Remembrance Tribute Installation
Learn Languages Online With Mango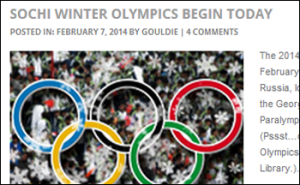 Available Beginning Today At WPL: Access To Thousands Of Legal Forms!
Literary Arts Windsor Introduces The Jean Foster Award
"All Writers Do Is Answer One Question: What Happens Next?" – Kevin Sylvester
Windsor Public Library Presents Authors Oppel And Sylvester
"To Draw You Must Close Your Eyes And Sing." – Picasso
Windsor Public Library Presents Genealogy Workshops
WPL Presents Kenneth Oppel And Kevin Sylvester As Part Of BookFest Windsor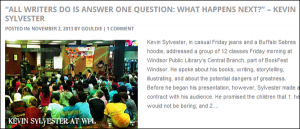 Carol Burnett Wins Mark Twain Prize For Contribution To American Humour
Just A Movie?! You Don't Understand.
More Reasons To Get Your 40 Winks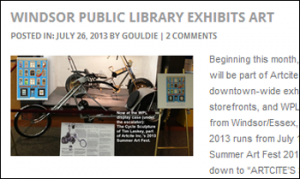 WPL Launches Hoopla Digital October 15
Munro: "Master Of The Contemporary Short Story"
Library Brings Back Late Fees And Fines
Reformatting Of WPL Book Buddy Program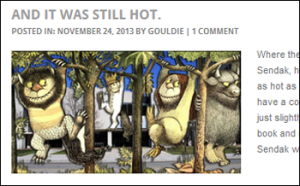 Best-selling Author's Dream Had Been Simply To Publish A Book And Be In The Library Of Congress Catalog
Windsor Public Library's Book Buddy Program Benefits From Raise-a-Reader Donation
WPL Celebrates Canadian Library Month At Devonshire Mall
Organic Week – Canada's Largest National Annual Celebration Of Organic Food, Farming, And Products
Give Yourself Access To The Universe Of Ideas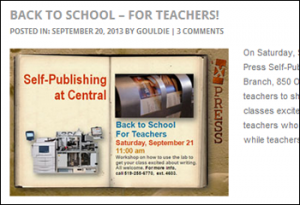 Back To School – For Teachers!
Suggestion For A Blog Post From A WPL Patron: What Is The Worst Book You've Ever Read?
2013 WPL Summer Programming Round-up
The Secret (September Dream) Garden Booklist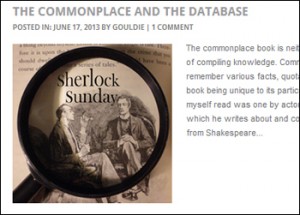 NFB Film Club Once Again Screening Monthly Films At WPL Central Branch
International Literacy Day 2013: Literacies For The 21st Century
"I'm Batman," they said in unison.
Leonard's Ear For Dialogue Will Be Missed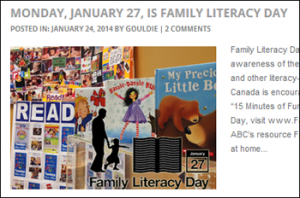 Windsor Public Library's Back To School Programming For All Ages
Windsor Public Library Exhibits Art
The Adventure Of The Golden Pastiche
The Windsor Community Archives: A Gateway To Our Collective Memory
This Summer Go To Windsor Public Library!
Plot Fun In The Summertime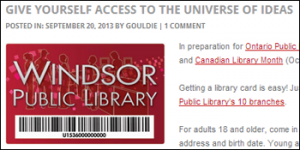 World Refugee Day 2013
The Commonplace And The Database
Music Has Charms To Soothe A Savage Consulting Detective
Windsor Public Library's Remington Park Branch Marks Its 30th Anniversary On June 8
Ancient Memory Secret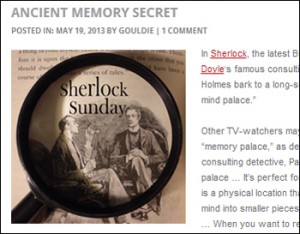 If There's Anything Better To Do On A Friday, Or Any Day For That Matter, Than Read Kurt Vonnegut, I Don't Know What It Is.
The Library: Putting The Book In Facebook
"I Don't Care What Is Written About Me So Long As It Isn't True."
Looking For A Venue To Hang Your Art Exhibit?
. . . The Rest He Can Put Away In The Lumber-room Of His Library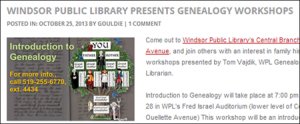 "Once Upon A Time Lasts Forever"
Christopher Paul Curtis On The Four Rules Of Writing And How Often Mom Is Right
. . . Talent Instantly Recognizes Genius.
At Work, School, And Play . . . Look It Up Night Or Day!
Explore Your Past At The Windsor Public Library
eReaders Now Available For Loan At Windsor Public Library