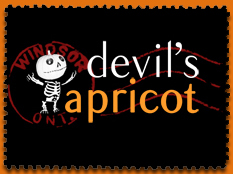 Race tracks in Windsor, Ontario, in the early 20th Century
Before the first World War, the Windsor/Detroit area supported one track: the Windsor Jockey Club. But in 1916, two more tracks opened in Windsor: Kenilworth Park (1916-1935, three miles south of the Windsor Jockey Club, shown here being groomed October 11, 1920) and Devonshire Race Track (1916-1932, directly across the road from Kenilworth Park). The locations of the new race tracks were chosen for their convenience to American patrons.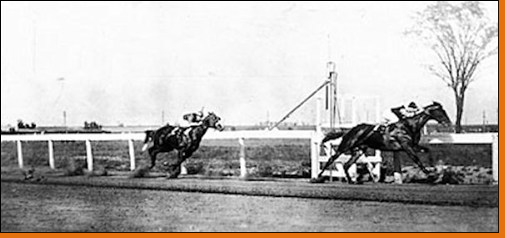 Kenilworth Park in Windsor, Ontario, is where the "Race of the Century" was held on October 12, 1920.
Man o' War (1917-1947) ran against the first-ever winner of the Triple Crown (1919): Sir Barton (1916-1937).
This was the first horse race "filmed in its entirety around a circular track," most of which race can be seen here on YouTube. The race, won by Man o' War, marked the end of his two-season career. After earning a record $249,465, he was retired to stud in 1921 and became a prolific producer of quality foals.  (His son, War Admiral, captured the Triple Crown in 1937 and a grandson, Seabiscuit, became a popular money-winner in the 1930s.)
Click here to view a 1923 map of the border cities of Windsor, Walkerville, Ford City, Sandwich, and Ojibway where the Windsor Jockey Club, Kenilworth Park, and Devonshire Race Track are shown in yellow. Click here for a close up of the 1923 map showing, in more detail, the locations of Windsor Jockey Club (now Jackson Park and Kennedy Collegiate), Devonshire Race Track (now Devonshire Mall), and Kenilworth Park (now Kenilworth Gardens Subdivision).
Interestingly, the first major work for Pinkerton agents in Canada was to provide security for this race, which had been staged by Kenilworth race track operator A.M. Orpen. He hired Pinkerton Detective Agency to maintain order among the crowd of 30,000 spectators and to prevent anyone from taking photos since he'd sold the exclusive photographic rights.
I first wrote the above for Issue 26 (January 31, 2014) of the WPL eNewsletter.