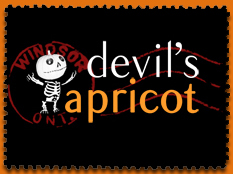 Art Moderne, Streamline Moderne, Nautical Moderne, or Machine Age…
…whatever you call it, you probably know it when you see it. It's a style of architecture (1930-50) associated with the earlier Art Deco and Bauhaus periods, and later Raygun Gothic and Googie styles.
Machine Age buildings feature curved bays, chrome siding, vitreous marble, and/or neon signage as well as the occasional nautical element (porthole-like round windows, for example). Often, they are also asymmetrical, flat-roofed, low and horizontally shaped, possessing mirrored panels, steel balustrades, open floor plans and are completely free of eaves and cornices.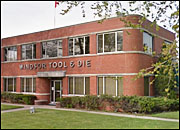 Some examples of buildings designed in Machine Age style on the Windsor Municipal Heritage Register include: the McCreery's/Birks Jewellers building at 375 Ouellette Avenue (c. 1910, remodelled c. 1940); the Coca-Cola Bottling Plant building at 1650 Howard Avenue (c. 1938); the Oliver Perry Substation at 885 Wyandotte Street West (1938); the Greyhound Bus Station building at 44 University Avenue East (1940); the Office/Retail space at 101 Wyandotte Street West at Pelissier Street (1940); the Utilities Substation at 2521 Seminole Street (1941 and my favourite); the Colautti Marble and Tile Building at 2490 McDougall Street (1943); the former Elmwood Casino/Fr. Paul Charbonneau Centre at 2335 Dougall Avenue (1944-1946); the Teron Building at 1785 Walker Road (c. 1949); and Windsor Tool & Die, 1680 Kildare Road (1951).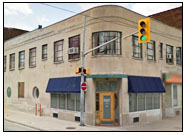 (And while it may seem premature, the date will be upon us before you know it, so mark your calendars now for Doors Open Windsor 2014: September 27 & 28. You can also check out Doors Open Windsor 2014 on Facebook.)
Update March 17, 2014: I drove by this building below, at 1696 Drouillard (at Alice), and figured it probably belongs in this group of buildings as well. Anyone know what it was originally? Or have any photos of how it once looked?